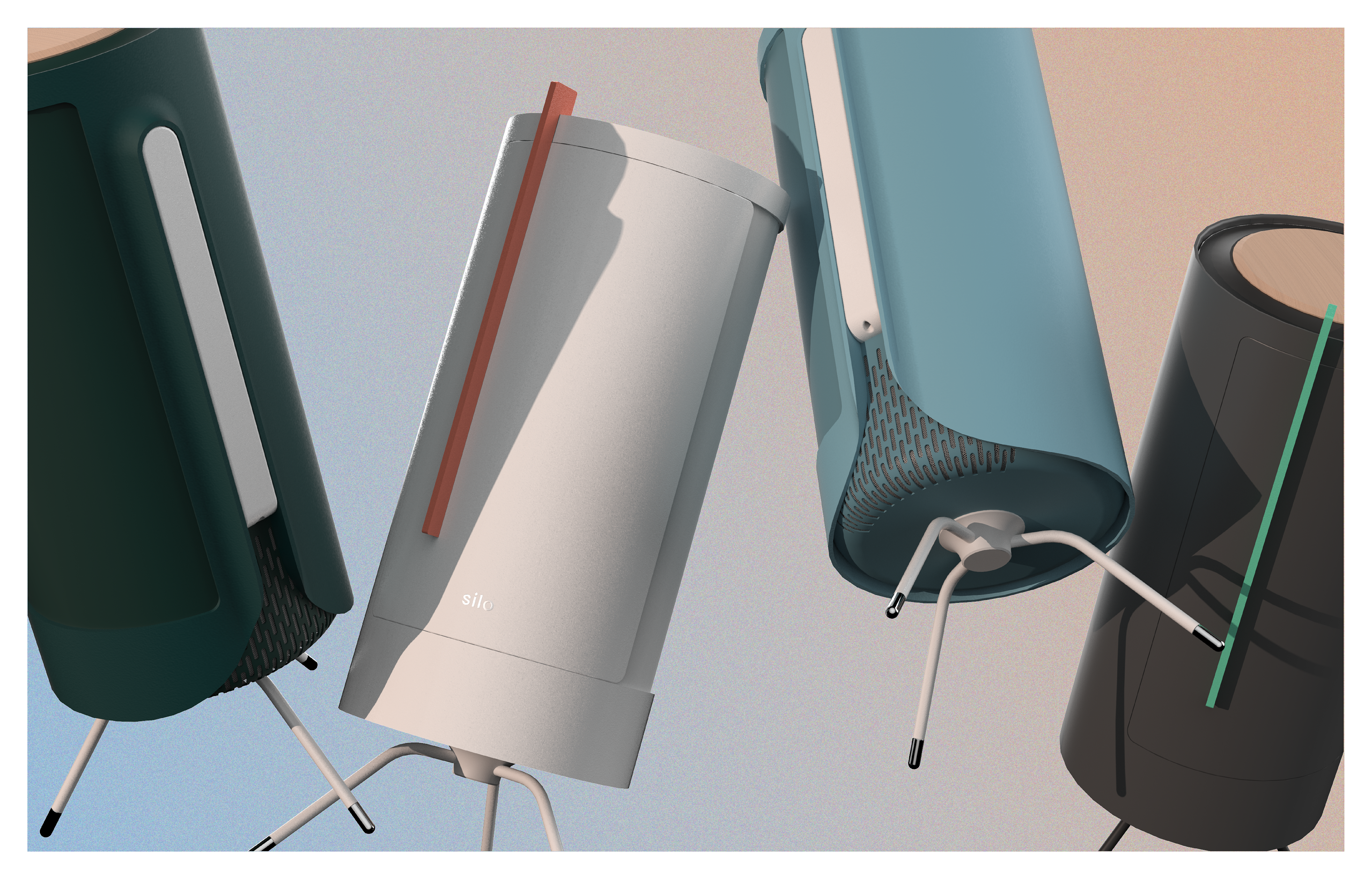 Silo

Personal

Refrigerator

. Designed by Ken Kirtland IV

Most mini-fridges have the worst of two worlds: they take up too much space, and hold too little. In addition, most are eyesores that disrupt the space they occupy. I set out to discover a solution.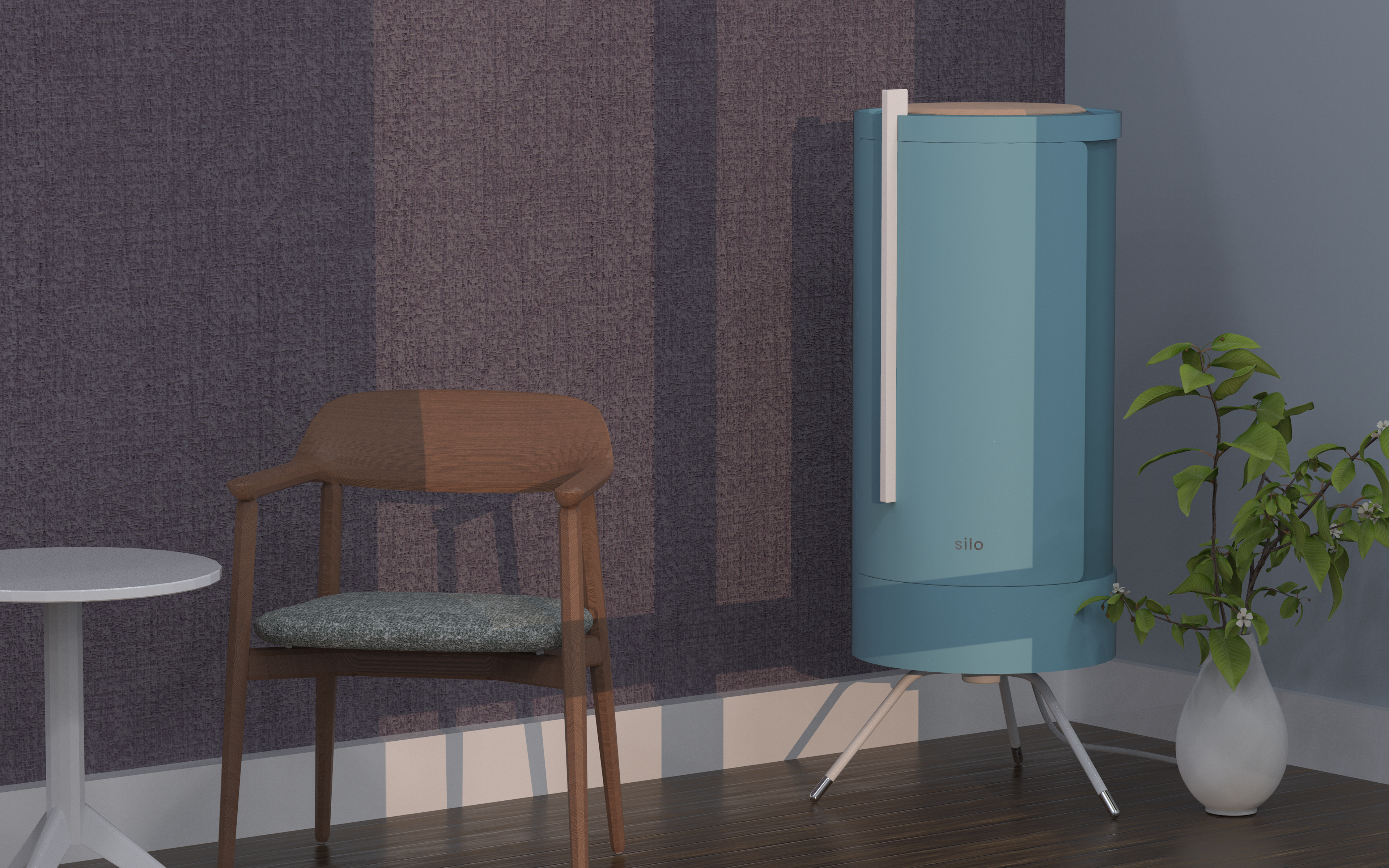 Things we love do not take up space, they earn their place in our lives and become a space all their own. A fridge that users enjoy experiencing through interesting design and joyful interactions will not consume the space it occupies in the same way that an undesirable cube does.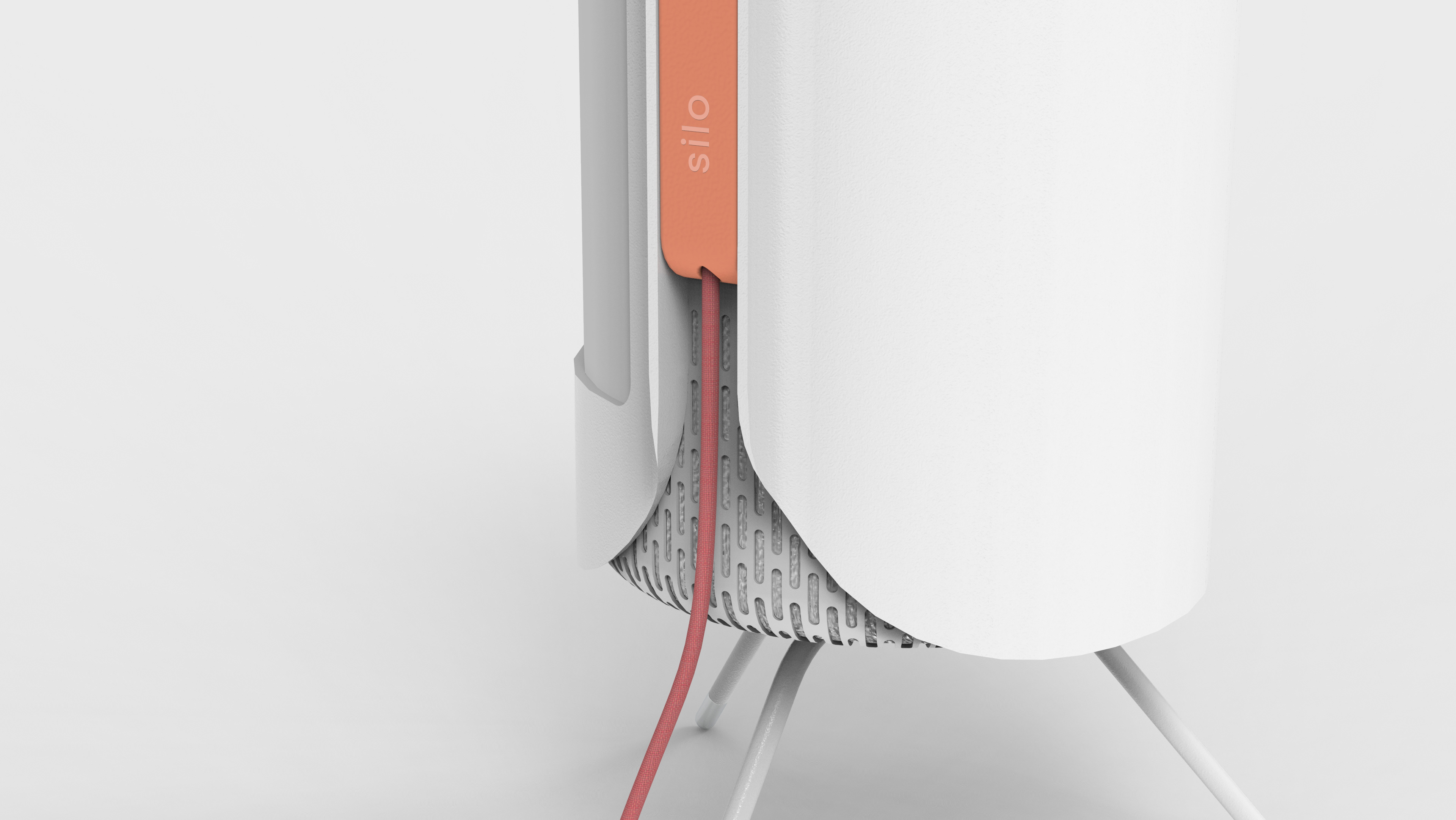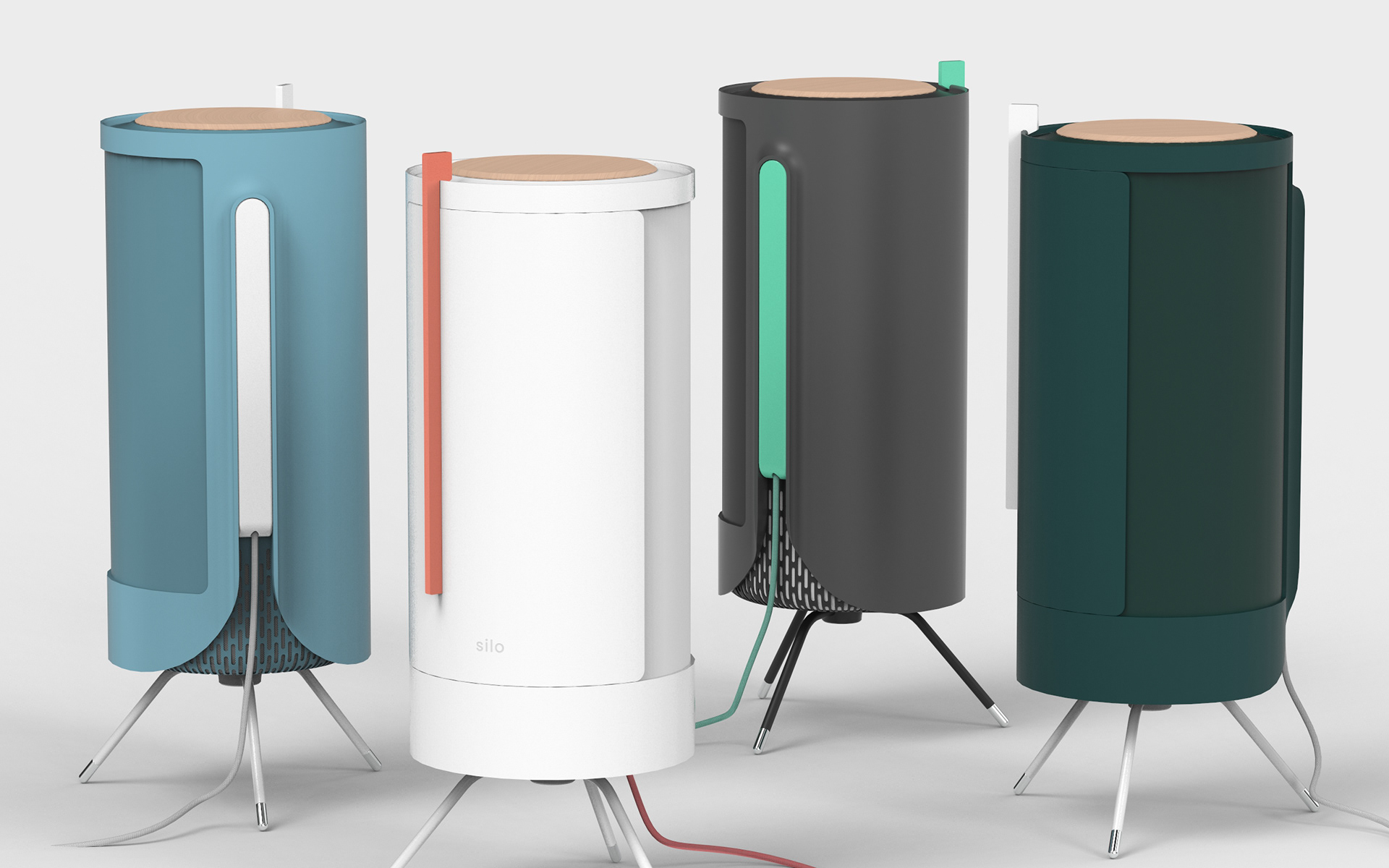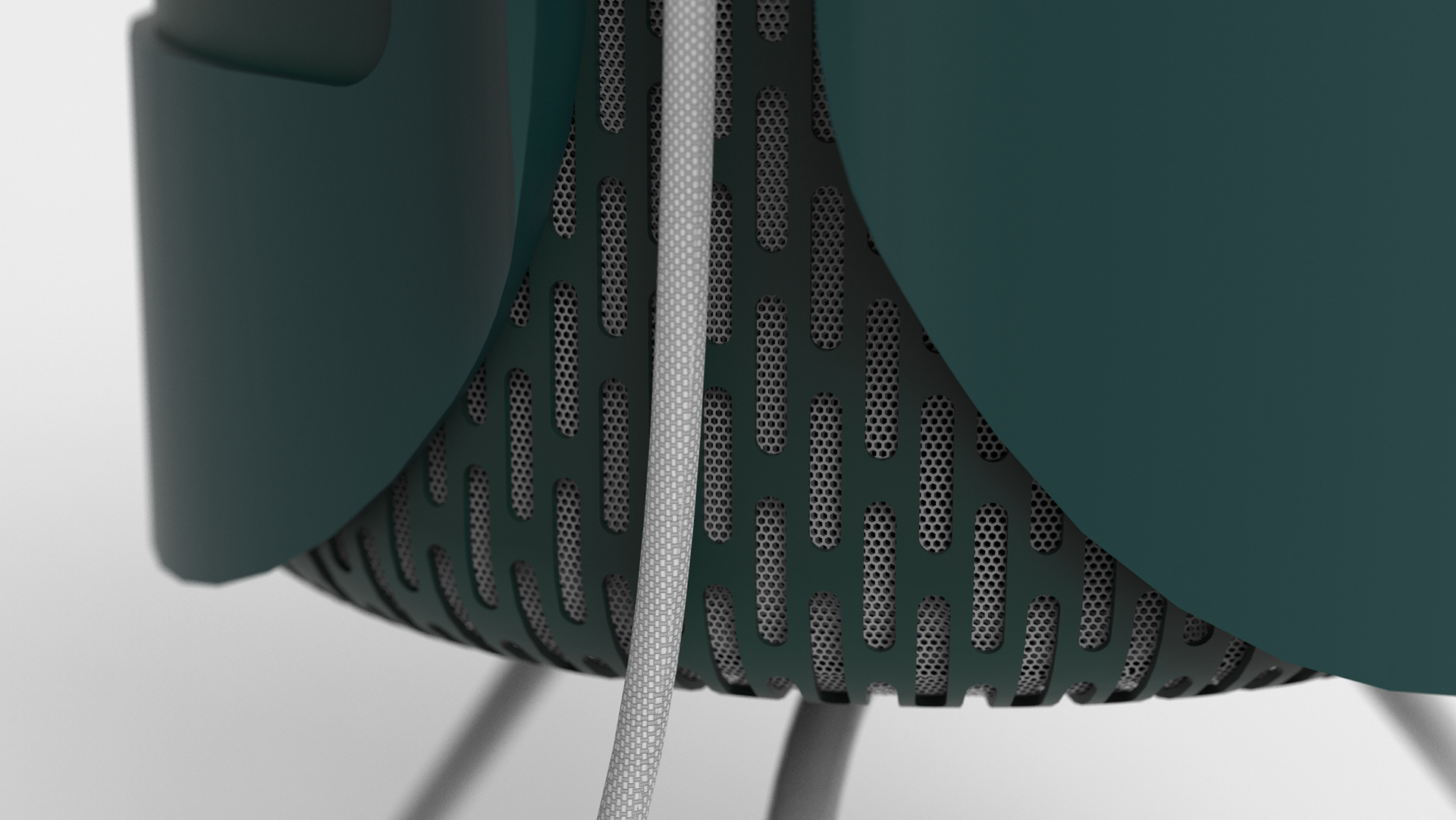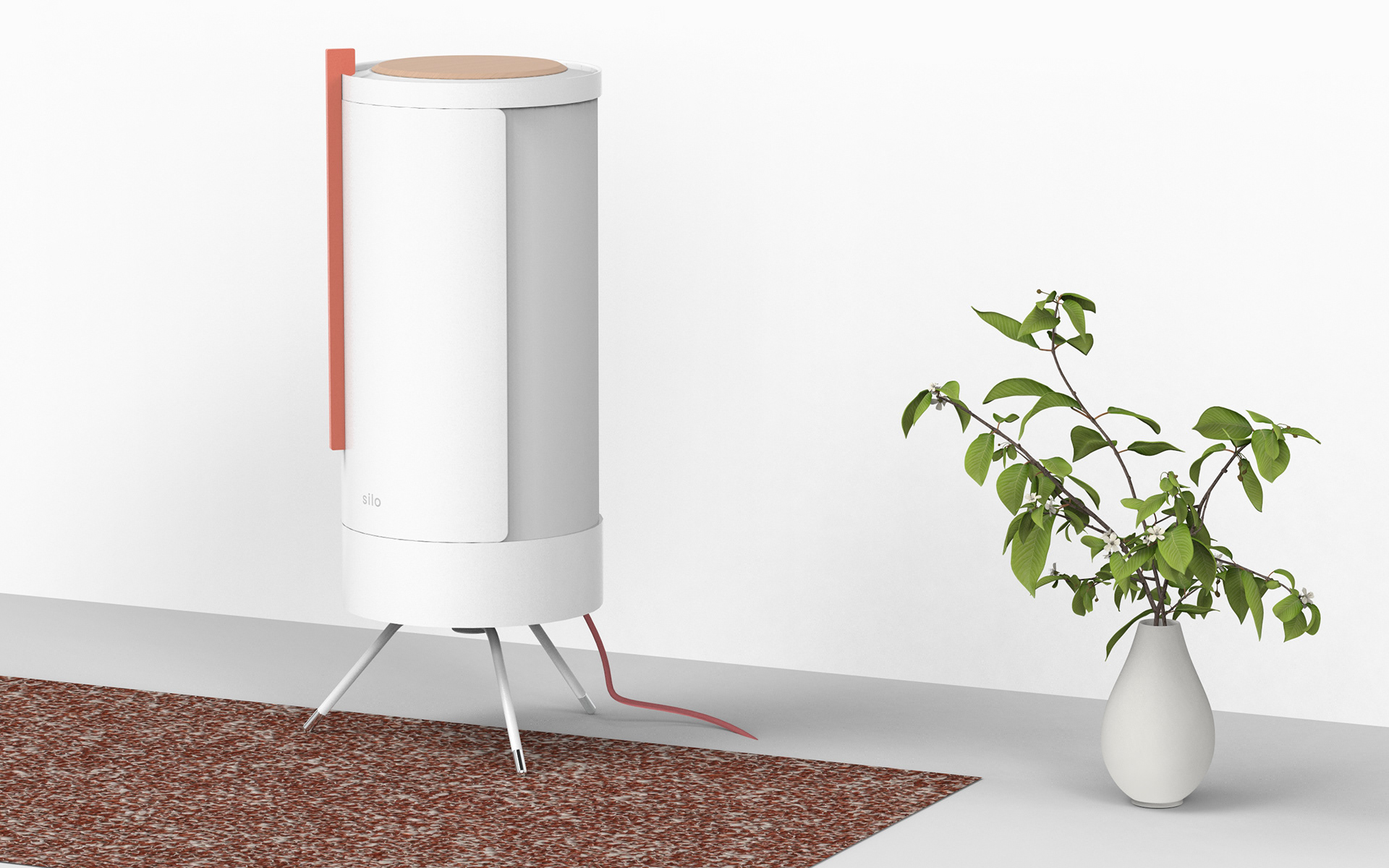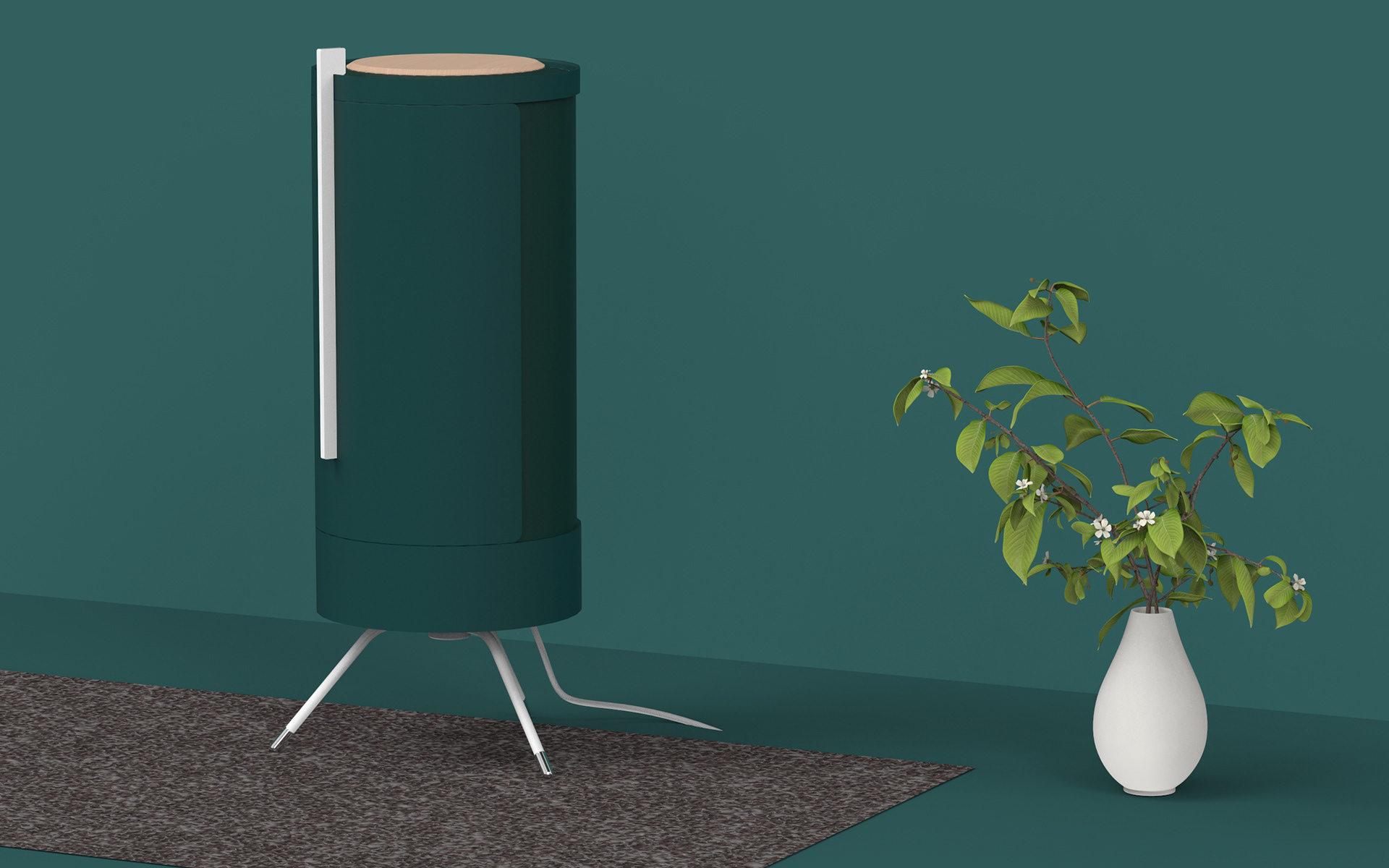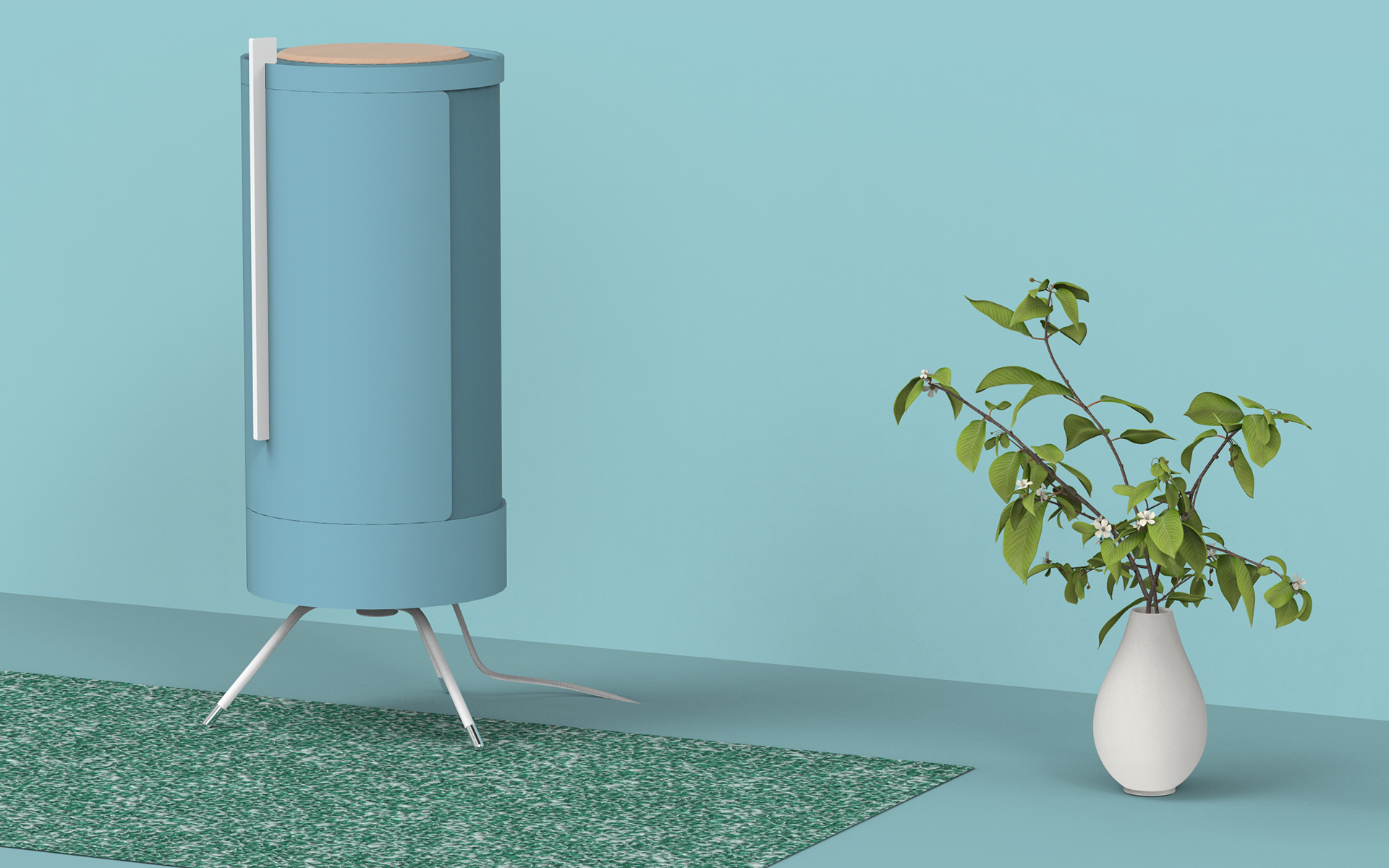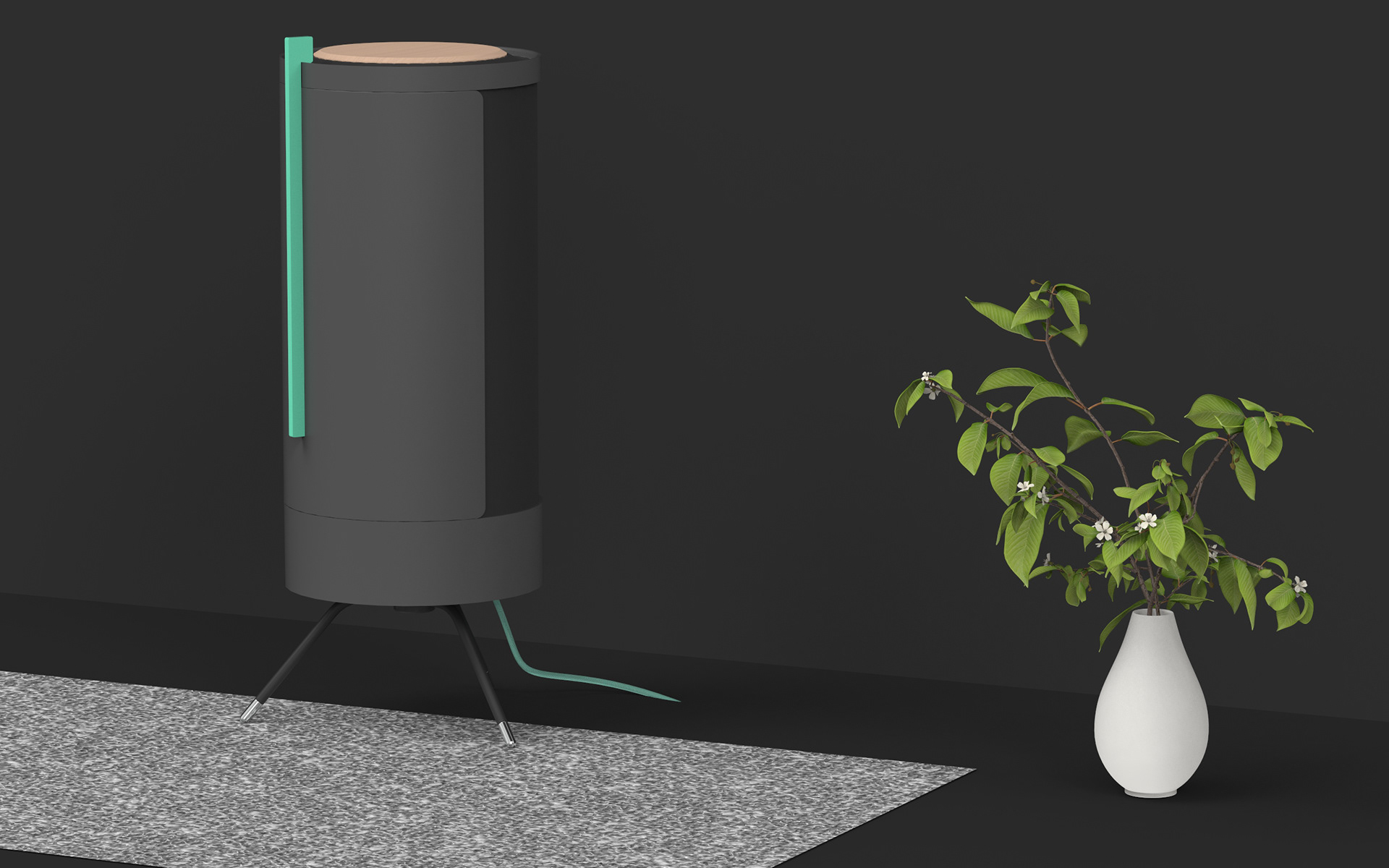 milk | jade | robin | slate
Storage
Silo has three Lazy Susan shelves making all items easy to reach. This design not only makes the most use of silo's cylindrical shape, it creates a joyful and memorable interaction. Top and bottom diffuse lights softly and luxuriously light the interior.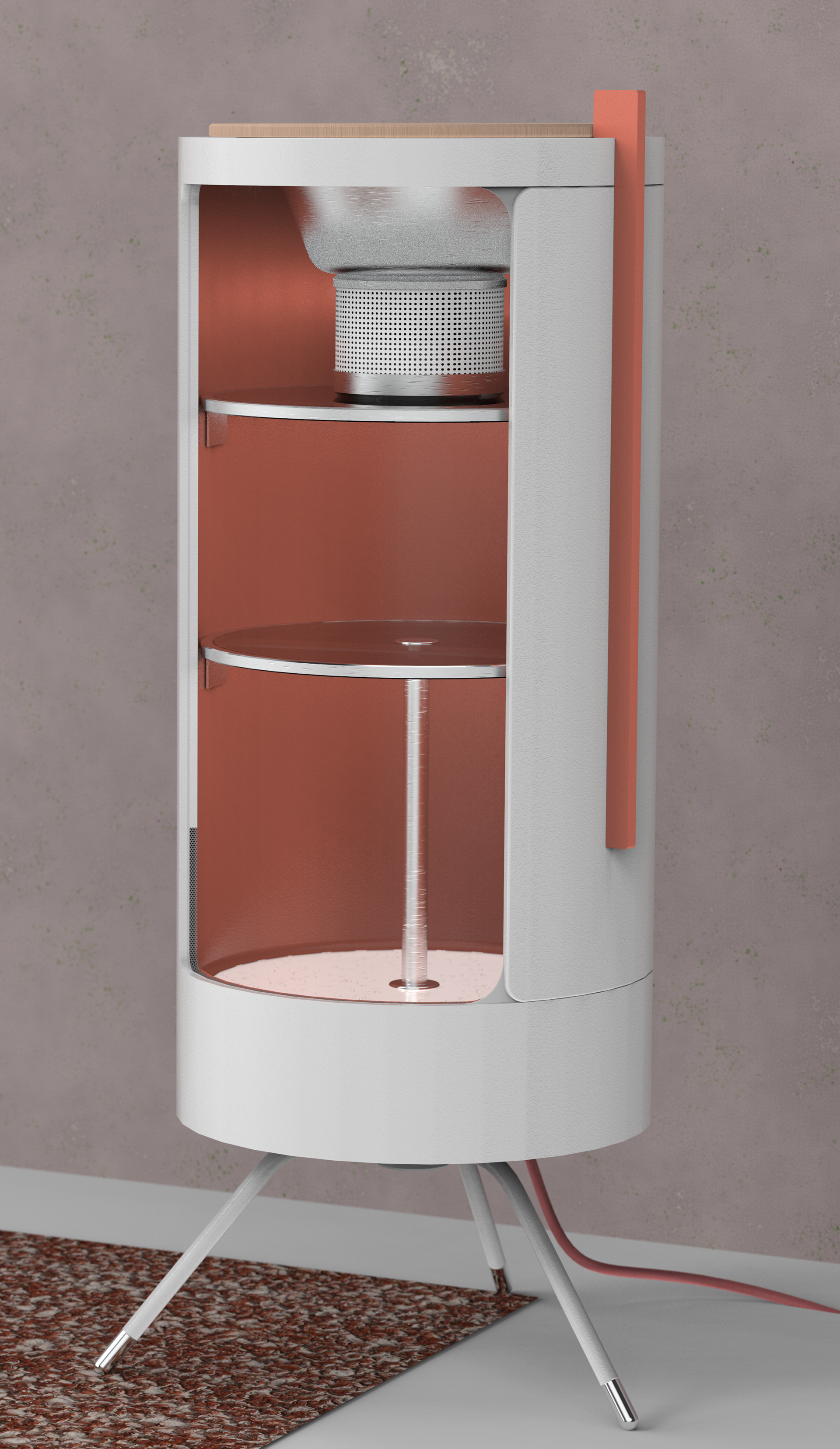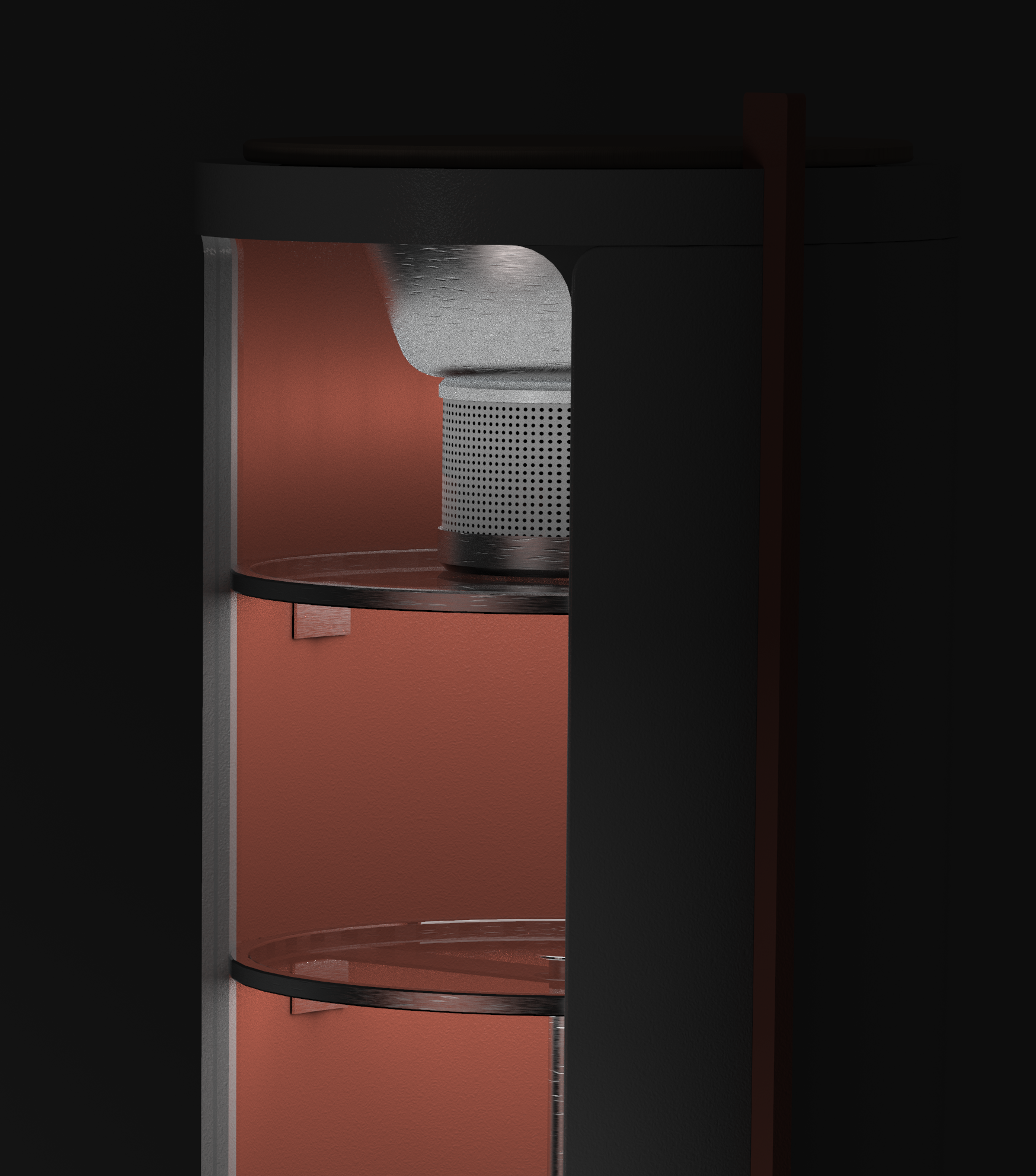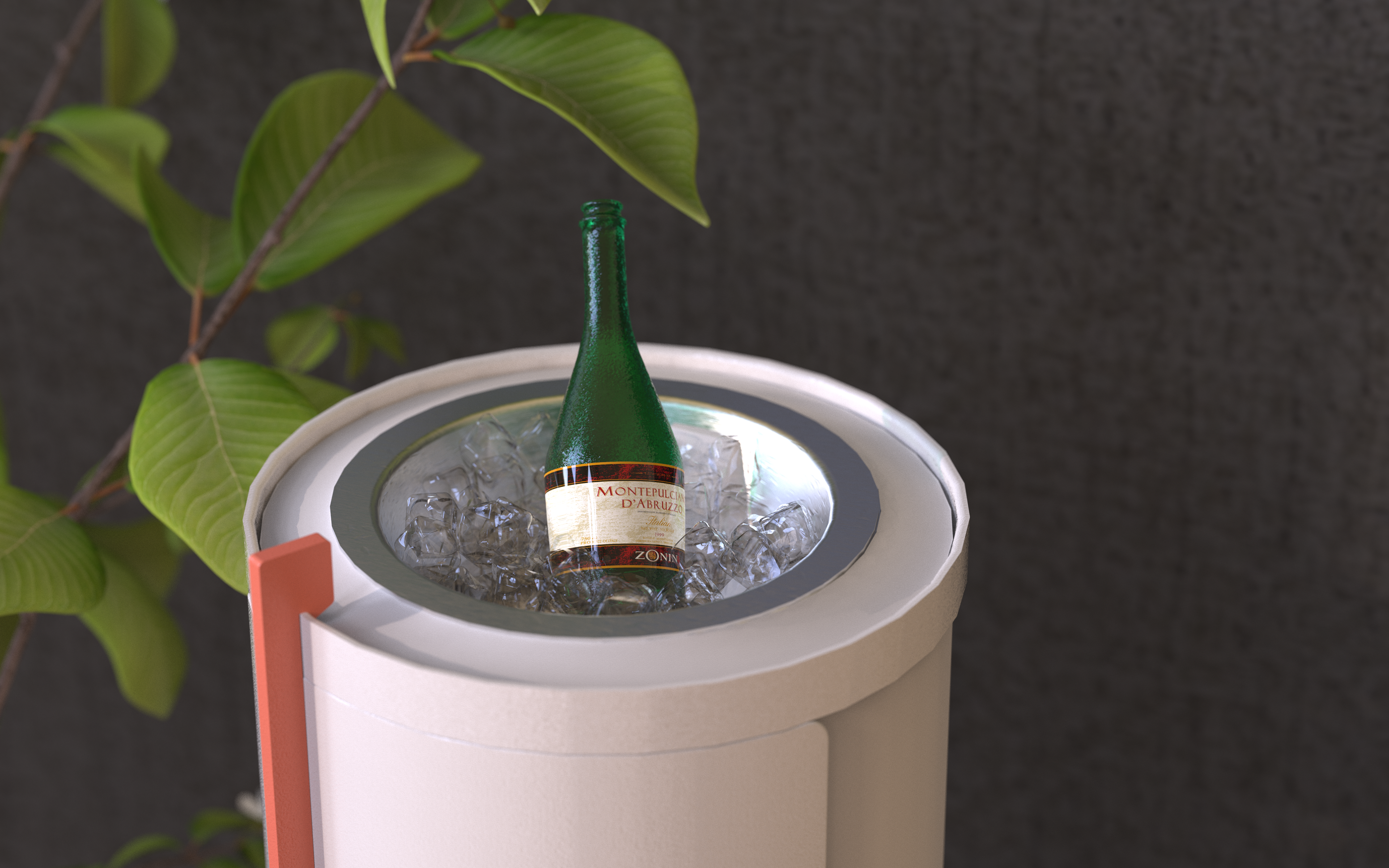 Silo's built in ice-makers fills an integrated stainless steel ice bucket right on its top. Perfect for scoops and chilling bottles. The ice bucket can transform silo into the center of a social gathering or can be removed and brought wherever the moment desires.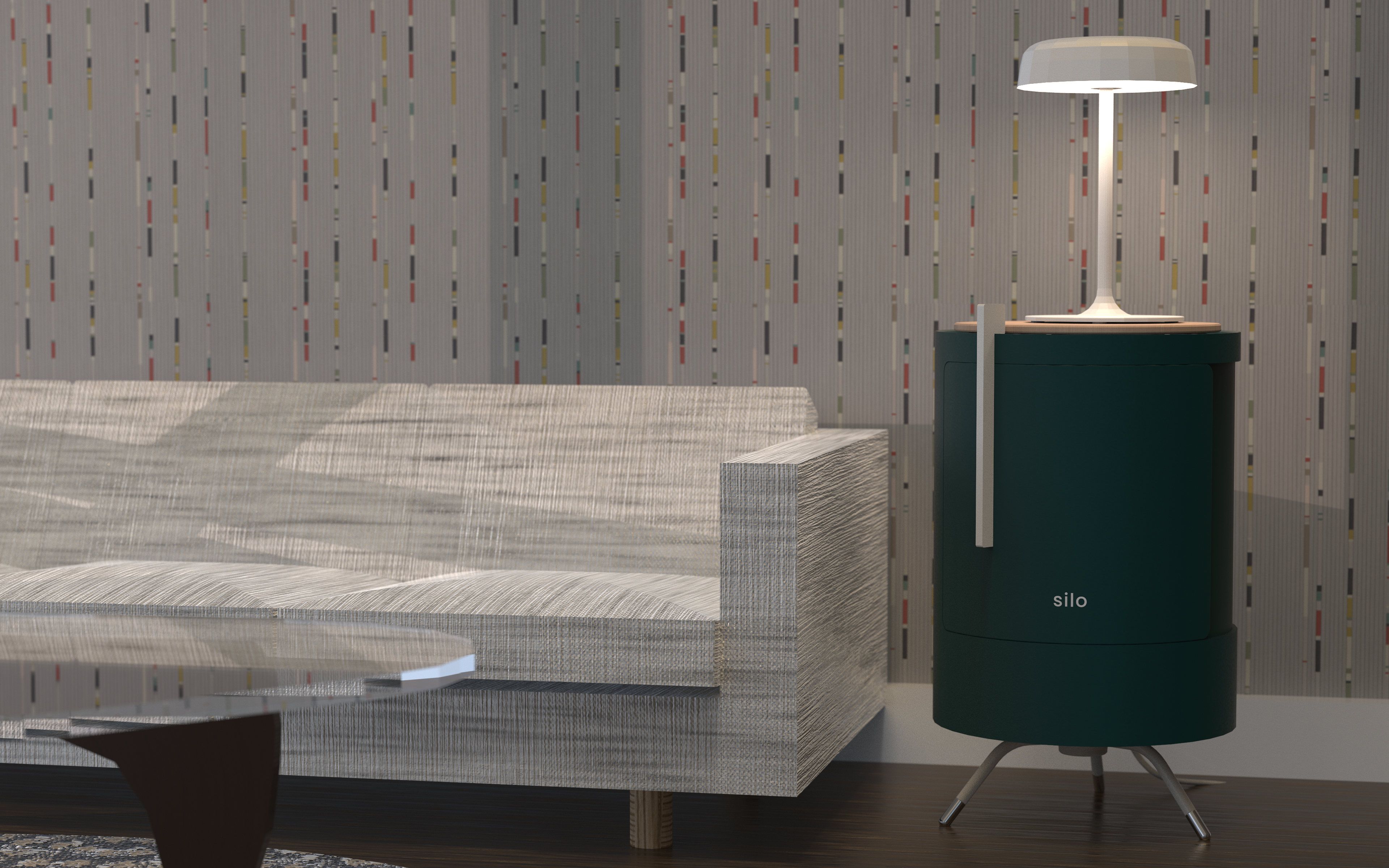 Silo minus
At 30 in. tall, silo minus is the height of a nightstand, making it the perfect spot for bedtime snacks and drinks. Classy designs grants silo access into spaces normal mini-fridges would disrupt, such as the living room and bathroom.