AXUM - Modular Telehealth Habitat (Coming Soon)
Current telehealth kiosk offerings convey a sense of impermanence, fail to harmonize with the environment in which they are placed, and fall short when it comes to comfort and immersion for the patient. We set out to address these problems along with the unresolved hygiene, daily operation, and maintenance issues with current telehealth kiosk designs by creating a Telehealth Kiosk suitable for a variety of corporate, consumer, and institutional environments which can adapt to the dynamic nature of the Telehealth Industry. Our Solution was presented at the 2019 Global Partnership for Telehealth and recieved 1st Place in the poster category.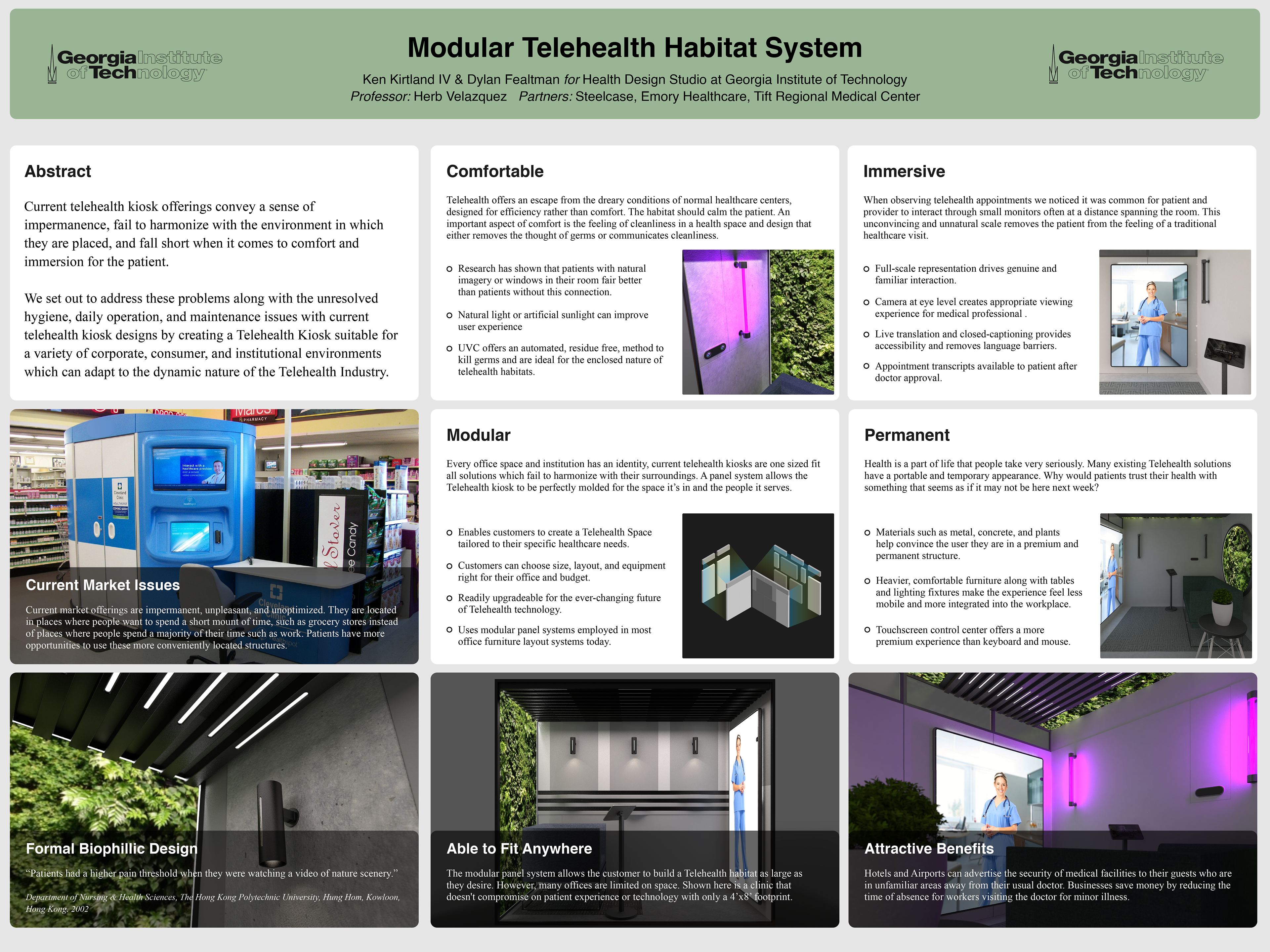 Global Partnership for Telehealth Conference Poster - 1st Place Prize Winner
Full Project Book coming soon, Thank you.